BCP
(Business Continuity Plan)
NTT LOGISICO has developed various business continuity plans (BCP) as a member of a communication infrastructure provider, the NTT Group.
NTT LOGISCO is equipped with a logistics center that exceeds quake resistance standards, a private power generation facility and fuel stockpile and also provides communication infrastructures including the backing up of logistics information systems.
We take a wide range of business continuity measures as a member of the NTT Group.
We would like to further enhance disaster prevention measures, leveraging lessons learned from what happened in the Great East Japan Earthquake and past disasters, and improve our response capability to ensure business continuity as a logistic company resilient to disasters.
Backup system in the event of disaster
Prior registration of emergency vehicles
Establishment of an emergency contact system including the use of satellite-based mobile phones
Development of mutual backup between sites
Prompt working availability checkup using a safety confirmation system
Quake resistance warehouse
Securing of power source using private power generation facility
Logistics centers have a power source securing measures for emergency situations such as solar power generation and private power generation systems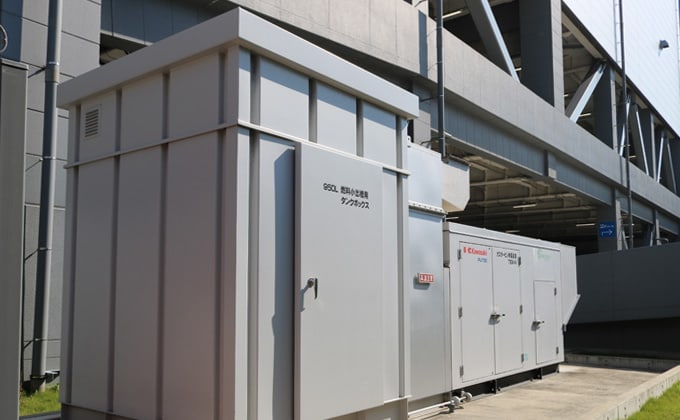 System data backup
Large UPS installed in logistics information system
Each logistics center has installed a UPS (uninterruptible power-supply system) to prevent logistic services from being interrupted even during power outages
Cloud logistics information system
Cloud logistics information system run by a robust datacenter is effective in ensuring data security from a disaster prevention perspective.
Quake resistance measures for storage equipments
Quake resistance measures are applied to warehouses in logistics centers. This includes floor fixings and bracing of storage racks using anchor bolts and fixing using connection apparatus to protect products of customers and cargo owners. NTT LOGISCO has also developed rack unit fittings to stabilize multi-tier nestainers as a part of the quake resistance measures inside warehouses.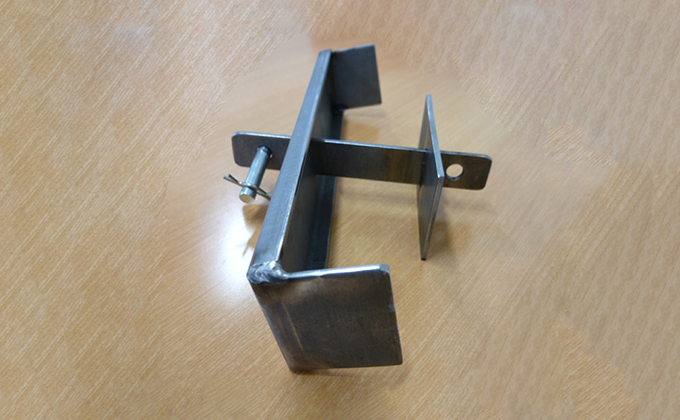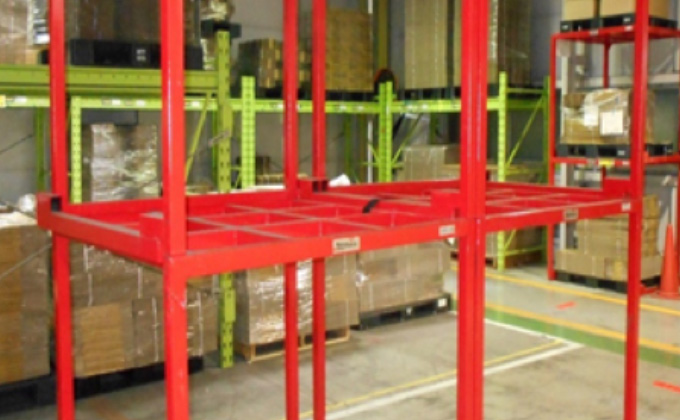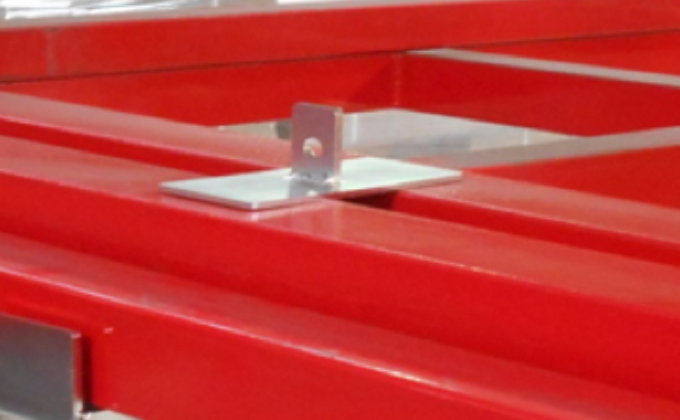 Crisis management drill
NTT LOGISCO conducts crisis management drills on a regular basis in co-operation with cargo owner companies to prevent logistics operations from being interrupted in the case of disaster. The drill includes information communication in disasters, recovery of facilities and business continuity response.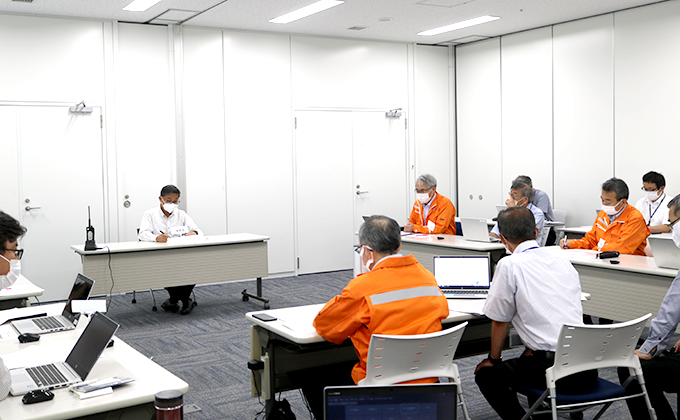 Drill overview
Initial response which covers from the disaster occurrence to the setting up of disaster response headquarters

Checking of disaster status

Employees' safety (email and call distribution to mobile and land phones for safety confirmation and management of reception status using a safety confirmation system)
Presence of injured persons and first aid status
Train service status and presence of people who have difficulty getting home from work
Damage conditions of warehouse buildings, products in storage, equipments in warehouses, and information systems
Road and traffic conditions including traffic restrictions and the service status of the shipping company

Operation check for satellite-based mobile phones

Status report to customers based on the business continuity response and emergency contact system

Emergency shipping and delivery vehicle arrangements upon customers request
Arrangement of additional supportive staff for disaster recovery
Checking the start of power generators and power supply at logistics center
Checking the procedures for power source recovery for information systems