Beauty Logistics
3PL / SERVICE
NTT LOGISCO's beauty logistics is a high-quality service enabled with the use of systems and operations that are compatible with product management for many types of small-lot products and frequent ordering, which are the typical features concerning the beauty logistics.

Staff with an abundance of experience and know-how regarding the shapes of products and how to handle them will deliver products to hair salons around Japan.
We promise industry leading 3PL service to our customers with our service based on the cloud-type distribution system designed for the beauty industry that comprehensively manages the acceptance and shipment of beauty products, the operations of distribution centers such as inventory management, and shipment nationwide.

Problems faced by clients and suggestions from NTT LOGISCO
A variety of small-lot products need to be stored efficiently.

Suggestion from NTT LOGISCO

NTT LOGISCO analyzes and identifies items which are kept in storage for a long time and offers optimal storage methods to increase storage efficiency based on the shapes and quantities of individual items.

There are many destinations to ship products to, and orders are received frequently. The delivery cost needs to be reduced.

Suggestion from NTT LOGISCO

The package size forecasting system based on AI technology reevaluates cushioning materials and suggests optimal box sizes.

A variety of products need to be accurately managed using systems.

Suggestion from NTT LOGISCO

NTT LOGISCO conducts product management using a warehouse management system with functions including lot and serial management, traceability, and expiration management.
NTT LOGISCO also makes inventory visible by coordinating the data of sales management systems with the client.
Logistics information system
Cloud-type web-based logistics management system
Main functions

Instructions for acceptance inspection categories and inspection result management function
Application of legally required labels
Lot and serial management, traceability, and expiration management function
Indication of production work categories
Work result management function
Commercial materials that NTT LOGISCO handles
Goods and tools used in the beauty industry, hair coloring agents, hair care products, etc.
Operation
Acceptance of shipment, shipping, storage, inventory management, picking, packaging, and delivery to hair salons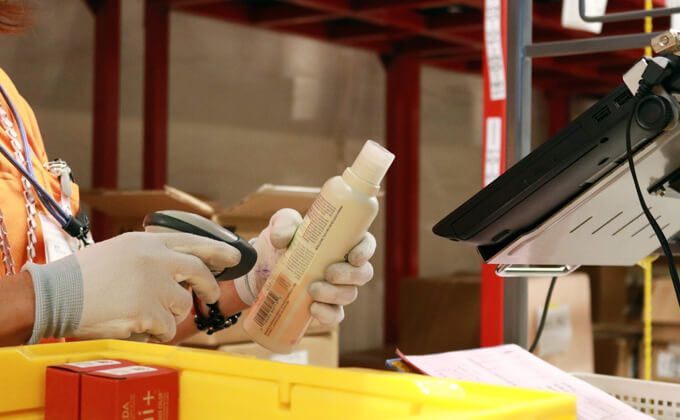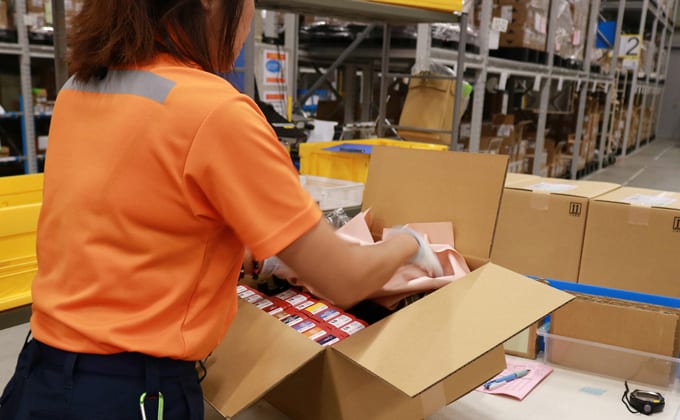 NTT LOGISCO's Consultation