Medical Device Logistics
3PL / SERVICE
NTT LOGISCO's medical device logistics is a high-quality service that comprehensively covers inspection, labeling, cleaning, maintenance, Joint Medical Delivery (Medical Liner®), 24-hour emergency delivery, and call center service at specialized nationwide medical device distribution bases licensed in accordance with the Law on Securing Quality, Efficacy and Safety of Products Including Pharmaceuticals and Medical Devices and certified with ISO 13485.

Experienced and professional inspectors accurately and quickly handle urgently needed medical products
and materials to deliver the necessary devices to medical sites where people's lives are at stake.
Problems faced by clients and suggestions from NTT LOGISCO
Distribution needs to be outsourced when the company starts the sales of medical devices in Japan.

Suggestion from NTT LOGISCO

At NTT LOGISCO, which is certified with ISO13485, specialized medical staff licensed as pharmacists and chief engineers engage in comprehensive operations including accepting shipments, dispatching shipments, and production operations. Using our abundant experience in handling medical device distribution, we safely and quickly realize business operations in Japan.

The reduction of delivery costs from the distribution base to sales agencies and medical facilities and the improvement of the quality of delivered goods need to be realized at the same time.

Suggestion from NTT LOGISCO

The use of NTT LOGISCO's Medical Liner®, the specialized shared delivery service for medical devices, achieves cost reduction and the improvement of the quality of delivered goods.

Medical devices used in emergency operations nationwide need to be delivered quickly.

Suggestion from NTT LOGISCO

NTT LOGISCO's 24-hour emergency delivery service safely delivers products to destinations around the clock, year-round from distribution bases licensed as medical device retailers/loaners with advanced management located nationwide.
Logistics information system
Cloud-type web-based logistics management system designed for medical devices
Main functions

Instructions for acceptance inspection categories and inspection result management function
Application of legally required labels
Lot and serial management, traceability, and expiration management function
Commercial materials that NTT LOGISCO handles
Machinery, such as artificial respirators, electrosurgical knives, and diagnostic devices, disposable products, such as artificial organs, catheters, and surgical sutures, orthopedic products, such as implants and surgical devices, and sanitary materials, etc.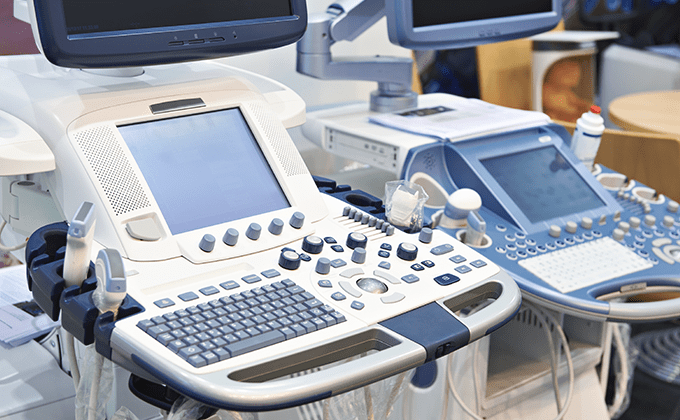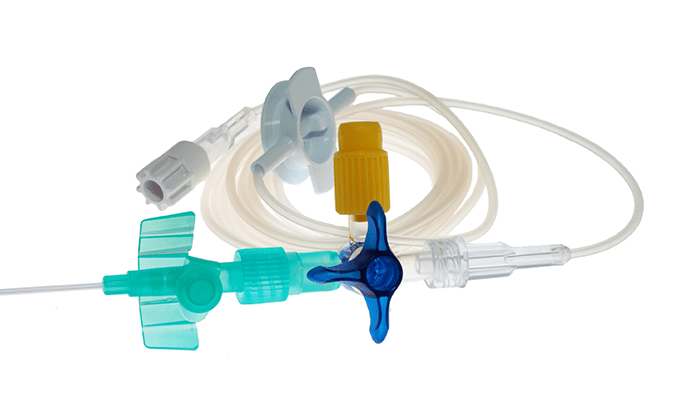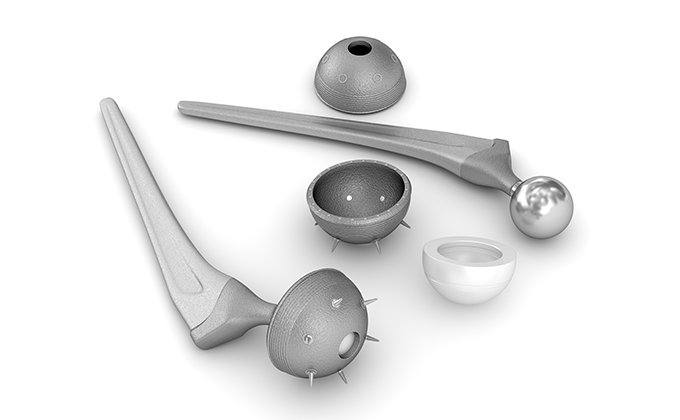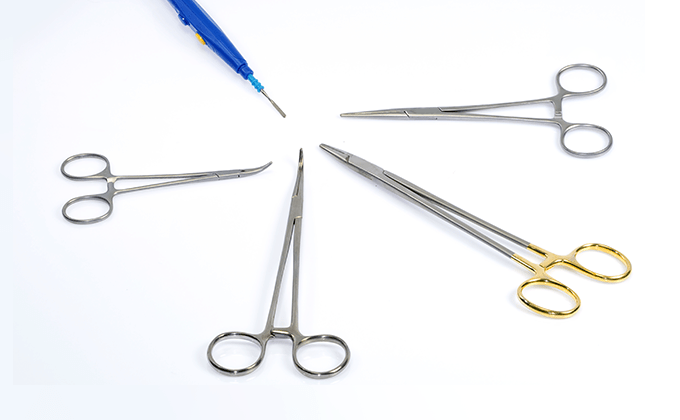 Special facilities
Medical device production and inspection chamber, specialized washing facility for medical devices (fully automated ultrasonic washing system, simplified washing system, and dryer with dry hot air circulation), temperature management with a temperature and humidity management system and air conditioner, dust and pest control, high-security facility, etc.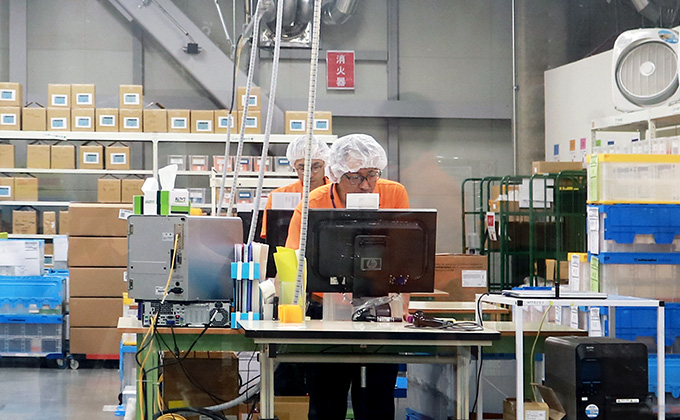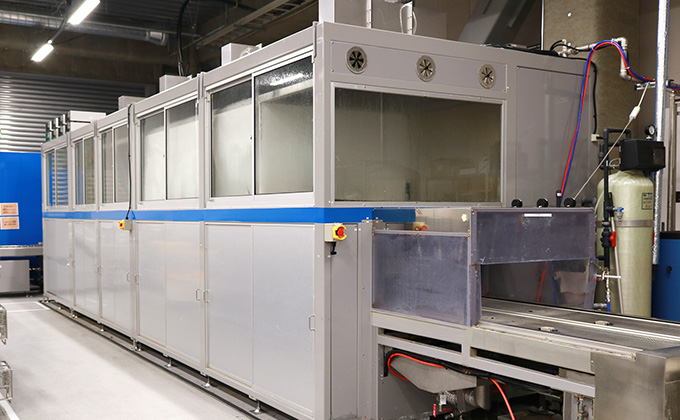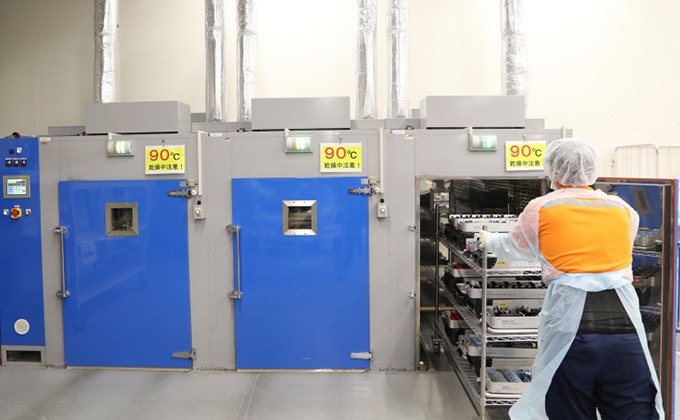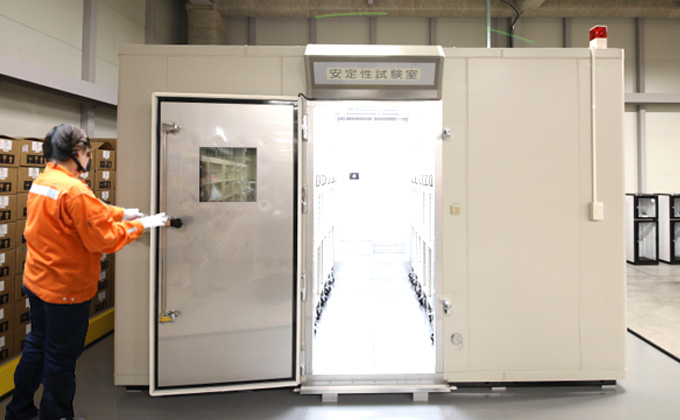 Compatible medical devices
All medical devices including medical devices requiring advanced management
List of acquired business licenses
Medical device production business, retailer/loaner of medical devices requiring advanced management, and quasi-drug production business
List of acquired certificates
ISO 13485, ISO 9001 and ISO 14001
Distribution information system
Specialized medical device distribution system, 24-hour emergency delivery system
Delivery
Medical Liner® (shared delivery service specialized for medical devices), 24-hour emergency delivery service
Licensed staff
There are 5 pharmacists, 302 chief engineers for the production of medical devices /cosmetics / sales site managers, 11 chief engineers for the production of quasi drugs, and 1 manufacturing supervisor of biological products as Apr 2022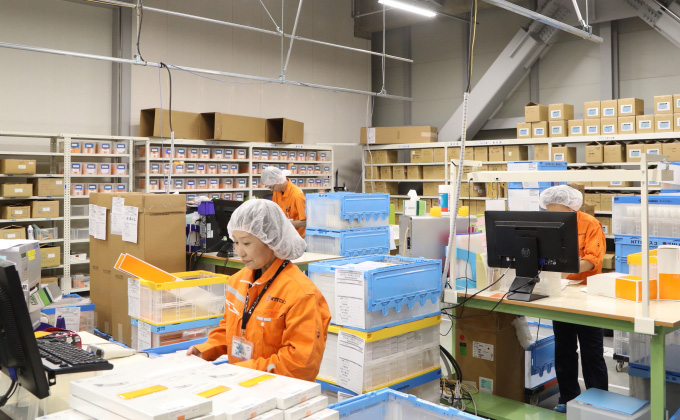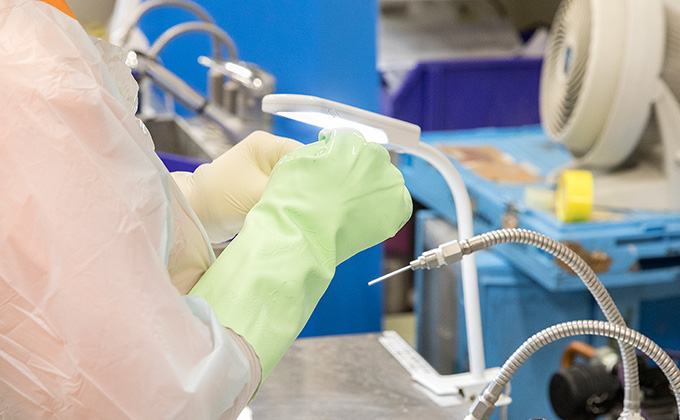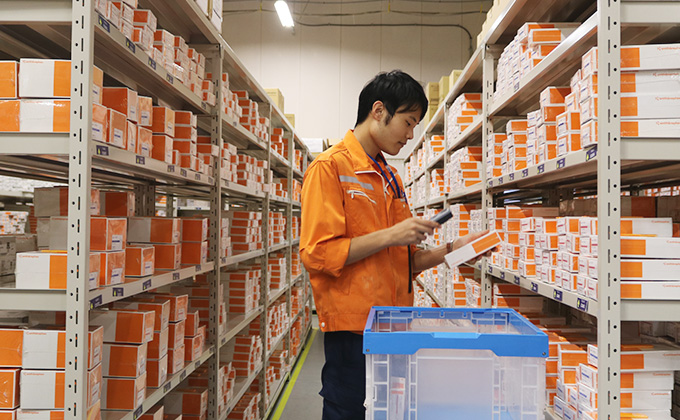 NTT LOGISCO's Consultation